How much does it cost to furnish a luxury house?
2 billion dollars and 37.000 square meters (398.265 square feet), more than 54.000$ per square meter (about 10,7 square feet): these are the numbers of Antilia, the Mumbai skyscraper belonging to the tycoon Mukesh Ambani, as well as the largest and most expensive house in the world. In the incredible list of the most expensive prestigious homes in the world we also find the American Biltmore Estate (122 million dollars, 16.000 square meters – 172.222,5 square feet), the Brazilian Safra Mansion (500 million dollars, 74.300 square meters – 799758,5 square feet) and the Singaporean Nassim Road Mansion ( 230 million dollars, 7896 square meters – 84992 square feet): all these properties, which have earned the adjective "pharaonic", are worth staggering figures, justified by the presence of countless bathrooms, multiplex cinemas, stables, garages and impressive gardens.
But let's talk about the elephant in the room: if these are the prices of a truly prestigious home, how much does it cost to furnish a luxury house?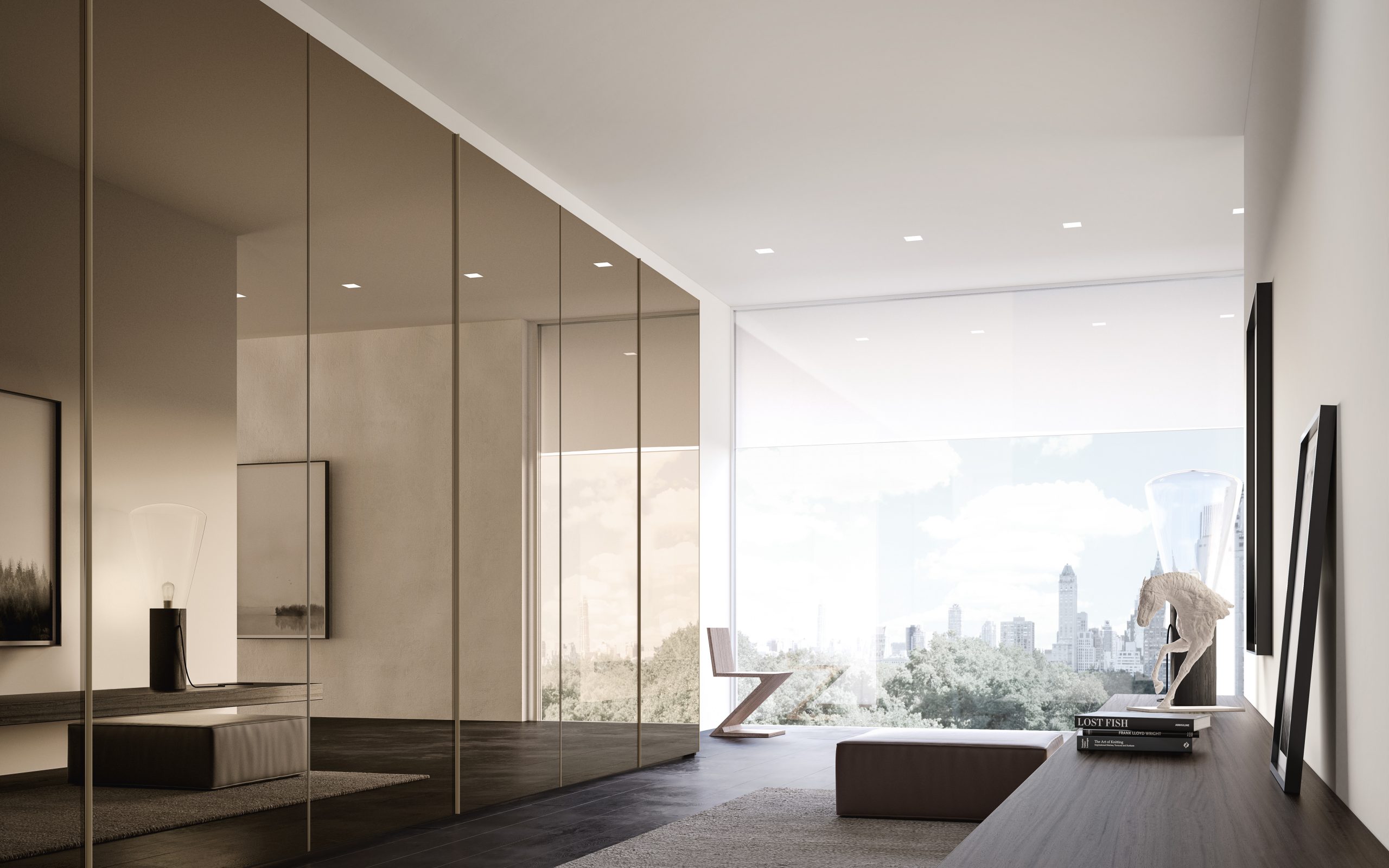 Wealthy people such as business owners, show business personalities, politicians, and wealthy heiresses usually aren't impressed by the numbers just reported, especially since they know well the value of the property they are about to buy. They are also not surprised by the renovation and maintenance costs, which should be included in any budget. There is one aspect, however, that tends to take a back seat, especially in the face of the majesty of a luxury home that has yet to be furnished: the cost of interior design.
What is the price of luxury furniture?
A prestigious home without furniture, perhaps with an enviable view and a garden to leave you speechless, is still an empty house. What makes the difference between a series of impersonal rooms and a real luxury home is the interior design, including custom-made furniture, unique pieces of art and high-quality decorations. However, it is first necessary to clarify what we really mean when it comes to luxury.
When can interior design really be defined as "luxury"?
Luxury furniture is not what "costs more than all the others", the one proposed by a certain brand or the one designed by a famous interior designer. Or rather, it can also be like this, but the true essence of a prestigious furnishings, worthy of an out-of-the-ordinary property, is given above all by custom-made furniture: unique pieces designed to be lived day after day by you and your family, as well as designed to fit your lifestyle, tastes and needs. True luxury interior design is the one that reflects you 100%, blending perfectly with the space of your home.
Custom-made furniture is not a "beautiful" end in itself: it is "beautiful" because it was designed specifically for you. In short, fine furniture is like clothes: they are the best because they are "sewn" to your measurements.
Luxury furniture: the percentage to define your budget
At this point, you will have understood that the furniture you need to furnish your prestigious property are not in advance those that "cost more", but those designed specifically for you and for the spaces of your home.
It is difficult to predict a fairly precise budget for luxury furniture, also because it has large margins for customization. However, it is possible to establish a simple rule to understand how much does it cost to furnish a luxury house:
The cost of fine furniture is 10% -20% of the value of your property
This is obviously a simplification, but it can still be a good starting point for furnishing the home of your dreams and understanding how much to invest, taking into account variables such as:
the customization of luxury furnishings
the quality of furniture and accessories
the size and arrangement of the spaces
the number of doors and windows
the choice of materials
shipping and storage costs
the cost of installing the furniture
the fee of the interior designer and other professionals
What is the price of a custom-made piece of furniture? The example of the luxury walk-in closet
The walk-in closet is the favorite piece of furniture for many, certainly not by chance: a custom walk-in closet allows you to have more space for your personal effects, to maintain an order not comparable to that of a common wardrobe and to enjoy greater comfort. Its value depends on several factors, not only on its size but also and above all on the addition of extras and customizations, as well as on the quality of the materials.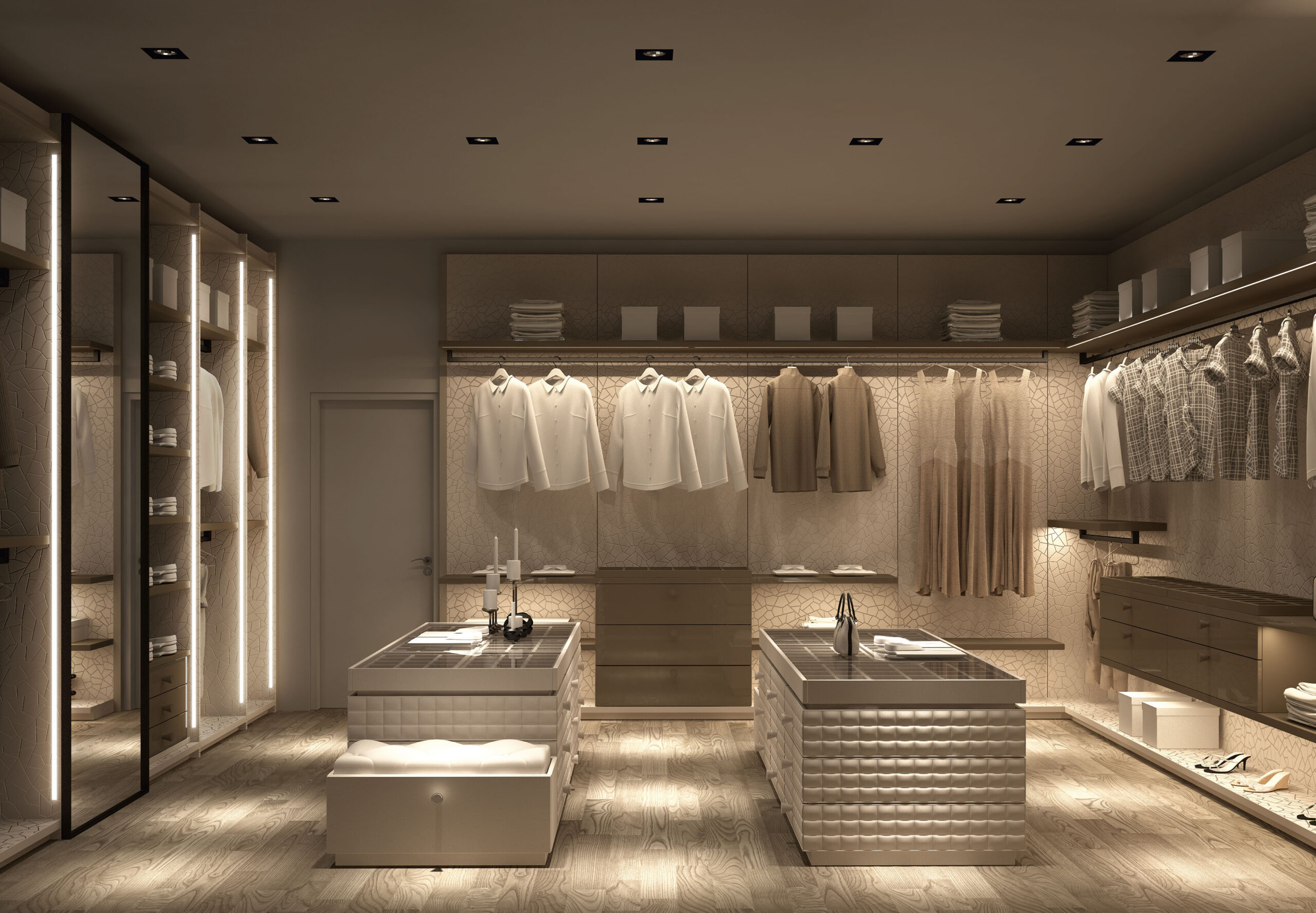 A striking example is the well-known walk-in closet of Theresa Roemer, a former American bodybuilder and entrepreneur, as well as an influencer and philanthropist. More like a real apartment, Theresa Roemer's walk-in closet is distributed over three distinct floors and in all measures 3.000 square feet (about 287 square meters): in short, it is a real luxury home-closet, which is worth… 500.000$!
Fortunately, it is not necessary to go that far to have a custom walk-in closet worthy of a luxury property: as already mentioned, true luxury is not what costs the most but what allows you to combine your needs and tastes with the ability to customize, choose the materials and adapt the furniture to the spaces you own.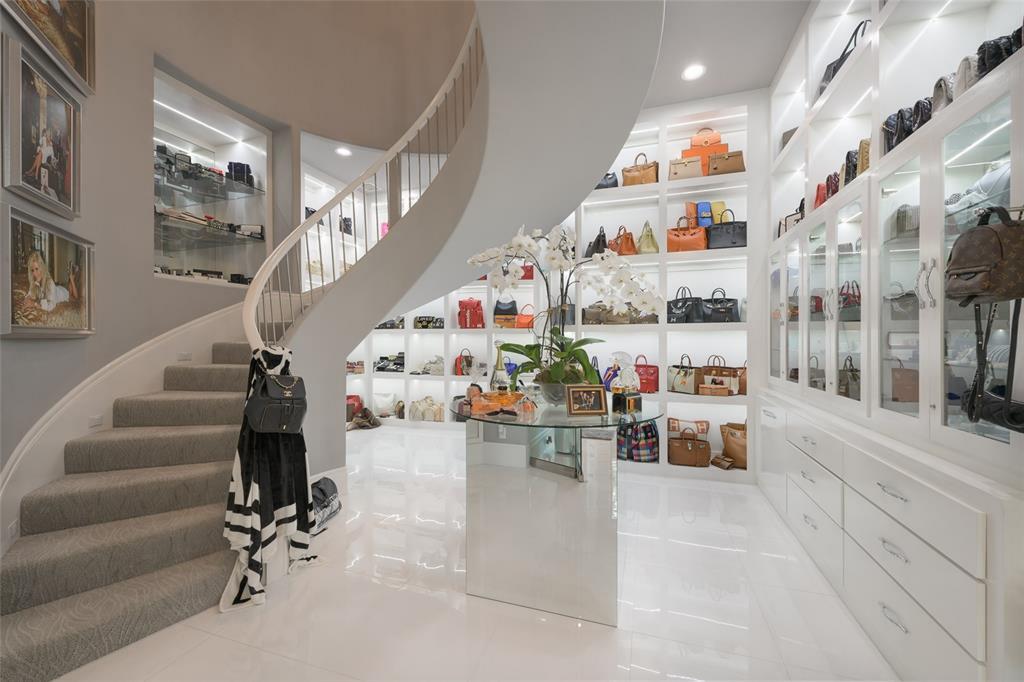 Ready to determine the budget for your luxury furniture?
Now you are much more aware of the budget required to furnish a property of considerable value and you can do the math to begin defining your investment for the interior design of your home. Keep in mind that the most important variable concerns your passions and what you want to value most in your property: contemporary art enthusiasts have different needs from collectors of luxury cars and lovers of good wine, for example, both in terms of both spaces as, of course, of furniture. Remember that the best interior design is the one that emphasizes your lifestyle and enhances your interests.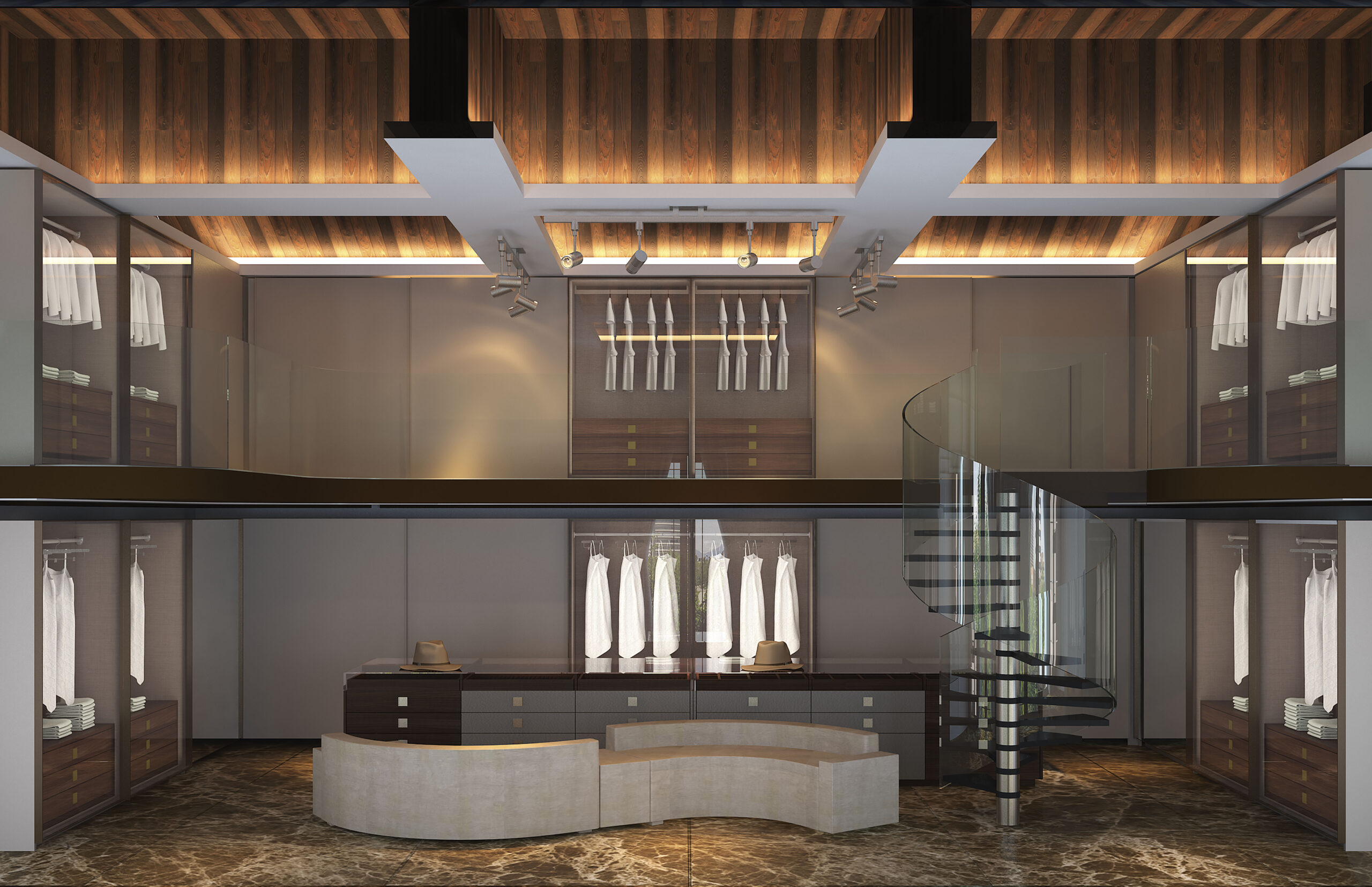 Better to specify: it is not just a question of money. The biggest mistake you can make is not so much underestimating your budget for luxury furniture, but underestimating the time you will have to devote in defining what you most want: time that will be well spent and that, indeed, will repay you (even and above all) emotionally, if the furniture is tailor-made for you. The satisfaction will be immense and, at the end of the work, you will be aware of the fact that every single penny invested was used to live every day in the best possible home.
When you will be ready to furnish your luxury property, the professionals of Cosy International will be by your side to unleash the full potential of your property: start talking to us now about your great project!