When luxury hotel furniture makes the difference in the hospitality experience
Experience: this is the most common term when it comes to tourism sector and hospitality industry. In fact, what drives a high-spending customer to choose a five-star hotel rather than another is not the need of a room to spend the night, but is the desire to spend unforgettable days to remember forever: not a tangible need, therefore, but above all emotional.
For this reason, the hotel sector must not stop evolving to be sure of satisfying the even latent needs of its potential guests. The competition between luxury hotels in trying to offer the perfect experience is tangible. There are many variables to exploit for those who always aim to offer excellence… But on which aspects it's better to focus in order to achieve a result that the customer will remember forever?
Get the perfect atmosphere with luxury hotel furniture
An experience worth living (and maybe re-lived) is not obtained only through the type of activities and the variety of services offered, or through the level of guaranteed comfort, which are taken for granted in a hotel of a certain level. The first aspect on which a luxury hotel must focus, in order to offer guests a real escape from reality, is certainly the furniture. Furniture and furnishing accessories are not simple tangible objects, created for carry out a specific practical function, but are full-fledged part of a researched and well-studied experience.
The personalization of the experience therefore begins with luxury hotel furniture: hotels are interested in investing in interior design and in qualified professionals who know how to furnish both the common areas of the structure (reception, hallways, restaurant, outdoor areas, etc…) and the rooms, of course. These latest are the heart of a guest's personal journey and it's there where you get a taste of the atmosphere that you could not breathe anywhere else!
This race for excellence by five-star hotels obviously requires equally excellent suppliers, who know how to give the right attention to selection of materials, color combinations and choice of shapes, styles and suggestions. Cosy International is well aware of all these aspects and has made luxury hotel furniture one of its main missions, collaborating with the most renowned hotels by offering their carpentry services.
Refined suites for an elegant and timeless atmosphere: InterContinental Carlton Hotel, Cannes
The Carlton Hotel is the iconic hotel of the bay of Cannes and the French Riviera, that continues to carry on a tradition of unparalleled hospitality. A tradition that the Carlton combines with continuous innovation, as evidenced by the recent restoration (still in progress): Carlton's rooms will return to host new customers in the spring of 2023, with a triumphant comeback to which Cosy International had the honor of contributing through its carpentry service.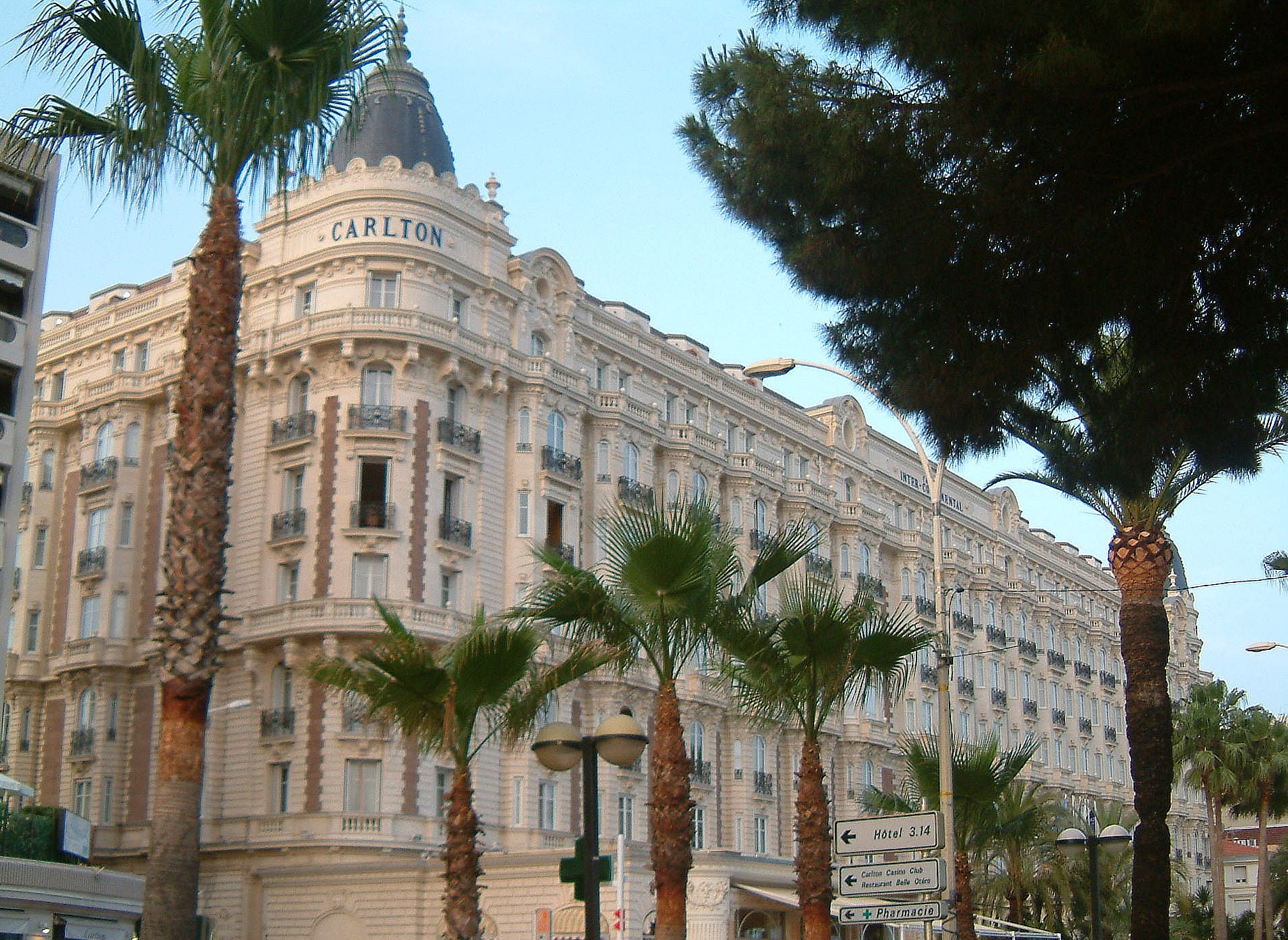 Cosy professionals are particularly proud to collaborate with a hotel rich in history like the Carlton, with more than a century of experience and elegance behind it: since 1913, it has hosted the elites of every country, wealthy tourists, politicians and entertainers (its link with the Cannes Film Festival is indissoluble), effectively entering history with a capital "H". Unforgettable is the role that Carlton Hotel played in Alfred Hitchcock's film "To Catch a Thief" (1955), in which the two superstars Grace Kelly and Cary Grant act in the bay of Cannes.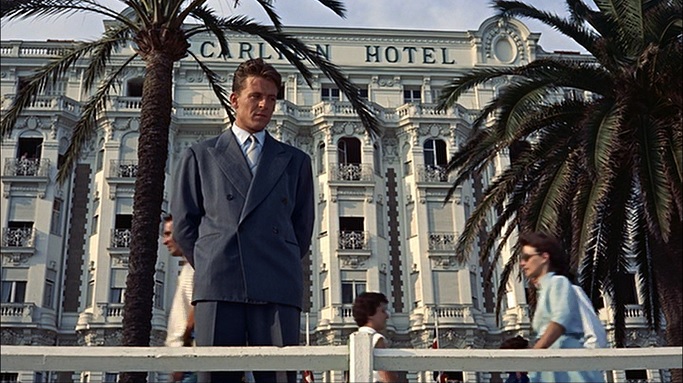 Carlton's most recent era began during the 1980s, when it was acquired by the InterContinental group, the largest hotel company in the world. The values of the new Carlton perfectly reflect the ideals of Cosy International: light, transparency, elegance and modernity.
Furnishings for luxury and (above all) exclusive hotels: the case of Soho House, Rome
In the autumn of 2021 the first Italian hotel of the well-known luxury hotel chain Soho House was inaugurated in Rome, a structure so exclusive that it only allows access to its club members, comprised above all by artists, actors, journalists and more generally by creatives and entrepreneurs in the new technologies sector. Also in this case the Cosy International team intervened in the project as regards the carpentry.
It is no coincidence that the Soho House in Rome is located in San Lorenzo, an inspiring neighborhood that has been hosting many cultural and artistic events for a long time. The combination between this area of the so-called Eternal City and the new hotel is even more evident if we consider that Soho House also hosts an important collection of contemporary art, consisting of five thousand masterpieces from the various Soho House locations around the world.
Art and contemporaneity are two of Soho House's own pillars, which are also reflected in the careful choice of furnishings: a hotel that mainly hosts artists, after all, must also be a way of inspiration for its customers!
Le Provençal, Juan Les Pins, Cap d'Antibes
The king of the five-star hotels on the Côte d'Azur is certainly Le Provençal, inaugurated in 1927 and recently completely renovated. During the 1930s it was frequented by prominent personalities such as Charlie Chaplin, Mary Pickford, Douglas Fairbanks, Georges Carpentier and Suzanne Lenglen. It was definitively closed in the seventies, but has recently rediscovered a new, modern and changing identity, to which Cosy International has contributed from the point of view of the carpentry.
Today Le Provençal is a luxury hotel made up of prestigious residences, each with its own style of furniture and with a mood that differentiates them from each other. The result of the interior design project are 60 apartments between 80 and 700 square meters in which high quality and attention to detail, typical of bespoke furniture, are essential.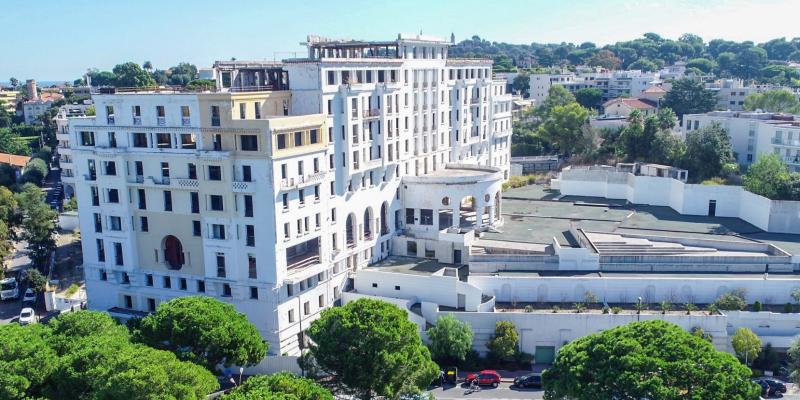 Demand only excellence: trust Cosy International and create the right atmosphere!
Aware of the strong competition within the five-star hotel sector, Cosy International never ceases to evolve and innovate, in order to meet the increasingly demand for luxury hotel furniture. Quality is guaranteed not only by the long experience of our team of professionals, but also by an exclusive network of suppliers who will be able to further enhance those hotels that aim to offer not just a simple service, but an experience worth remembering.
Be inspired by Cosy International's creative solutions and unleash your full potential!
Do you have to furnish your luxury property? Take the first step now!