Interior Design Trends 2023: luxury, custom and sustainability
At the beginning of the year, all sorts of forecasts are made, from astrology to stock market trends: some are little more than mere speculation, in other cases instead they are hypotheses which turn out to be quite well founded. Not even the interior design world is exempt from these forecasts, so much so that numerous professionals and industry experts have decreed what the trends of this 2023 will be.
An overall view at the interior design trends 2023
Between December and January we read several of these predictions and some contradict each other (as it should be: every interior designer has his own professional sensibility and interprets the world around him in his own way), but in this article we have decided to put some order, clarify ideas and give our opinion on the matter.
Sustainability: a timeless and necessary trend
A trend that probably won't leave us is an attention to sustainability and well-being not only for us, but also for the planet. The so-called fast furniture will be abandoned in favor of a more refined and quality type of furniture, but also and above all more durable. Furthermore, interior designers and craftsmen will work more with natural materials such as wood, clay, ceramic and cotton, favoring the use of warm and earthy colours. More will also be experimented with vegan and cruelty-free materials, such as leather made from mushroom mycelium.
Make room for customization
Custom solutions will be preferred to standardizations, so that the furniture can truly reflect our tastes and meet our needs. In this, experimentation with different materials will play an important role, in order to offer original proposals, and also technology, through the design of smart homes capable of making our daily lives more and more comfortable.
Interior design trends 2023: the colors of the year
While the Pantone Color Institute has announced Viva Magenta as the color of 2023, most interior designers expect an ever greater use of all shades of brown, accompanied by the different nuances of mauve and pink. This reference to an earthy environment is in line with the search for welcoming and hospitable spaces.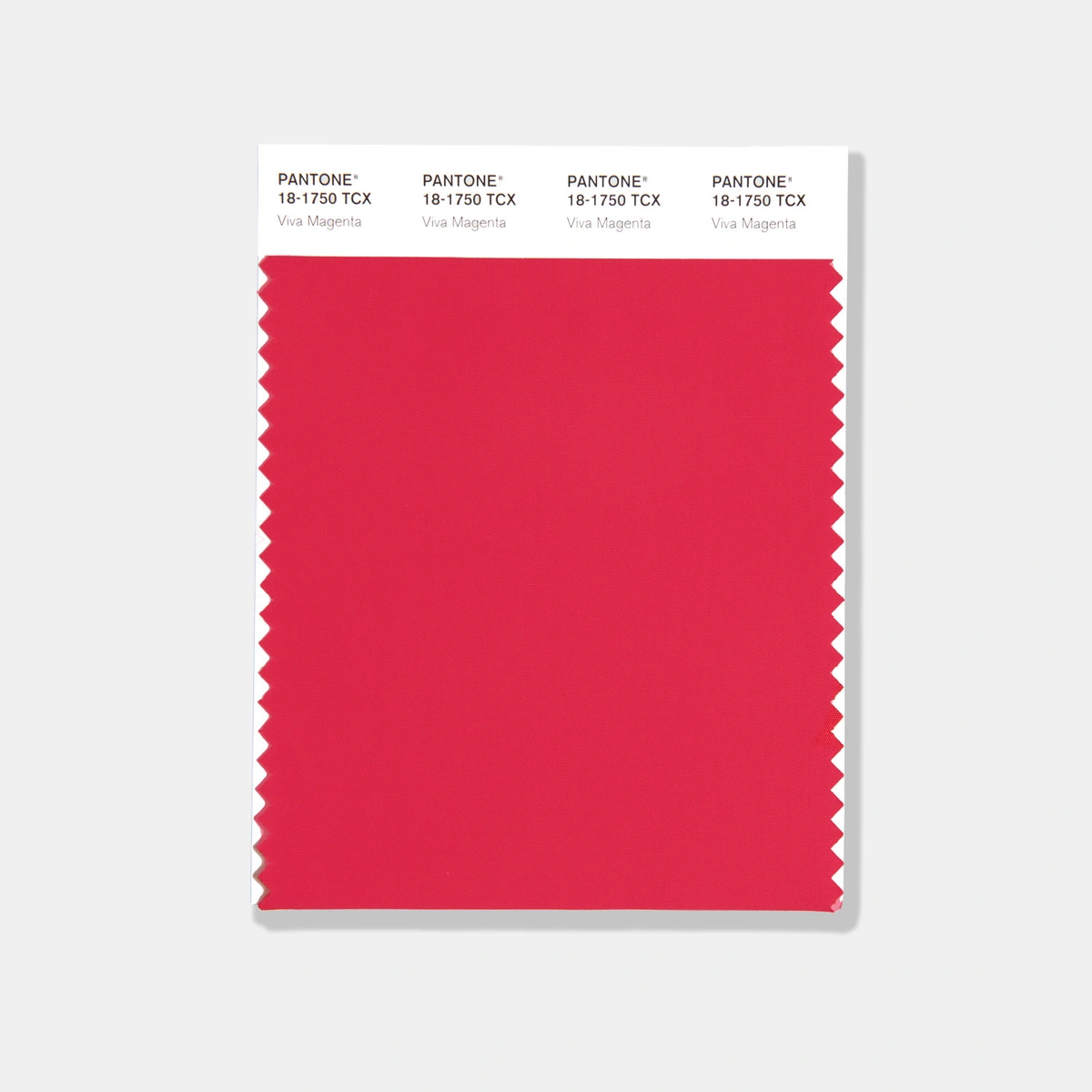 The return of luxury
One of the most interesting interior design trends for 2023 is certainly a renewed attention to luxury and gorgeous looks, with the employment of elegant and sumptuous fabrics and the use of different textures to create unique and "baroque" environments.
Inspirations from the past: brutalist influences
Fashion, architecture and interior design always take an example from the past, reinterpreting the great currents of past centuries with a new look. In particular, 2023 will be the year of brutalism, an architectural trend from the 1950s that will inspire designers to use concrete as a decorative element, combining it with natural materials such as wood and stones to create welcoming environments: we will therefore see a "warmer version" of the classical brutalism.
Interior design trends 2023: the bedroom
The bedroom, and more generally the sleeping area, is the perfect environment to freely experiment with the use of different patterns, without fear of being too extravagant. Surely the whole trend of the modern farmhouse will be abandoned, in favor of more luxurious furnishing styles, so that our room can best welcome us after an intense day in the outside world. Furthermore, soft and sinuous lines will be preferred to offer an even more pleasant "shelter".
Wardrobes and walk-in closets in 2023
As we have already mentioned, customization and ad hoc solutions will be a growing trend this year. This will also apply to closets and storage. In particular, custom-designed walk-in closets will be ideal for avoiding clutter and wasted space.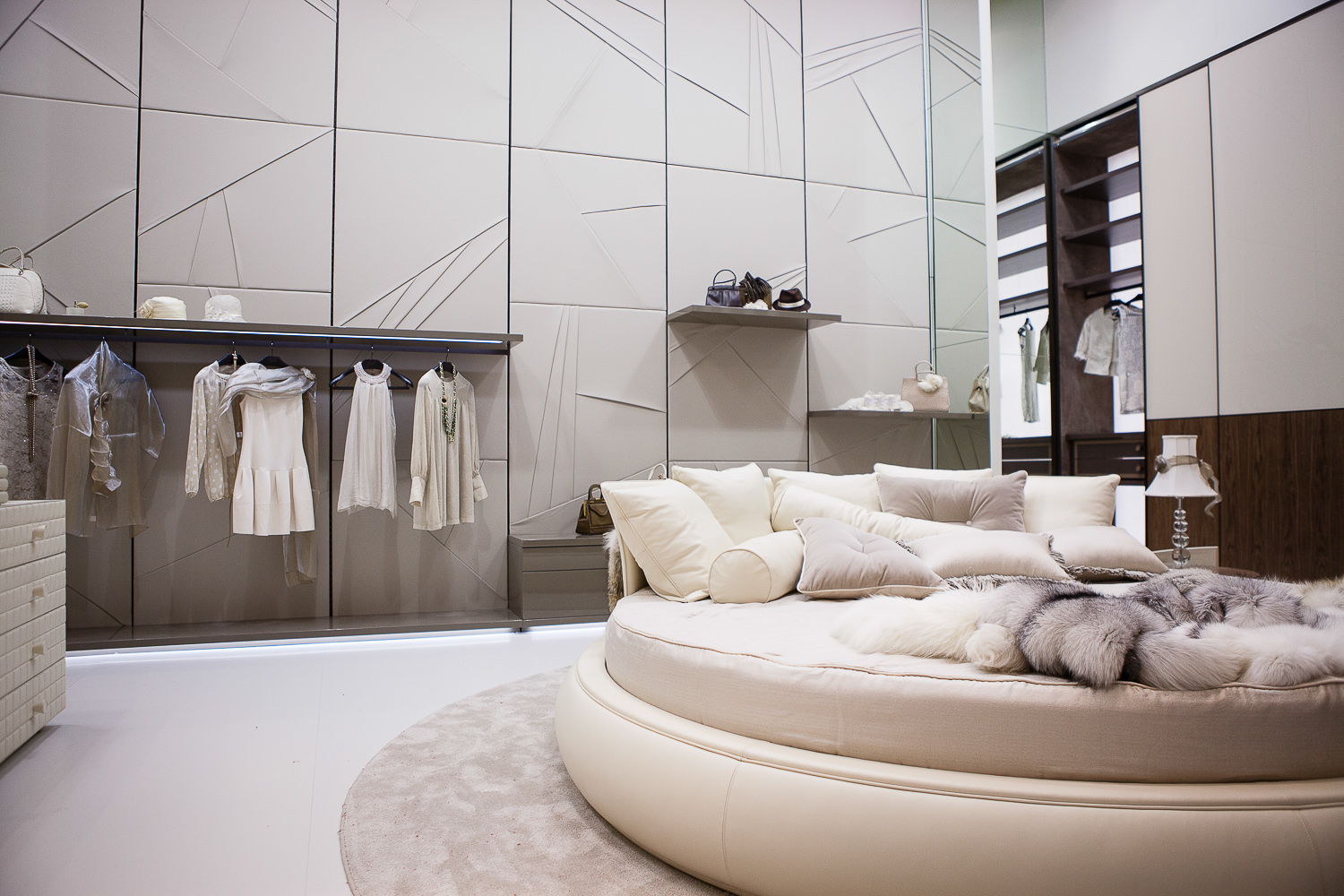 Customization aside, we have identified five growing trends on the subject of "walk-in closets":
Hidden spaces
You know when, in the movies, moving a book in a library opens a secret passage? We are not at these levels yet, but we are almost there: more and more customers, in fact, request the addition of hidden storage compartments inside the wardrobe, in order to be sure that their most important belongings are safe.
Multipurpose walk-in closets
For many people, the walk-in closet can be considered a wasted space if it is dedicated exclusively to clothes. In 2023 it will be more versatile, depending on the habits of those who use it: it can have a comfortable reading corner, for example, and the wardrobes can be designed not only for clothing but also for other personal effects.
Seating area
To make the walk-in closet even more comfortable, a relaxation corner with a comfortable armchair (or even a storage sofa, combining business with pleasure) will be added to take a break from it all.
Hair and make-up corner
More and more often, customers prefer to have their own vanity area inside the walk-in closet, so as to have a freer bedroom. This allows you to have a place dedicated to accessories, make-up and anything else, as well as a corner designed to get ready with maximum comfort.
Space for technology
Various technological devices will be integrated to make the walk-in closet even more performing. A station can be provided for recharging the mobile phone or computer, for example, or the installation of a television on the door of the walk-in closet to disguise the entrance.
Cosy International is ready for a 2023 full of innovations!
In short, it seems that the three keywords of this new year will be luxury, custom and sustainability, three concepts that have always had great value within Cosy International! Do you also think these will be the main interior design trends?
We anticipate that 2023 will be a very special year for Cosy, with one major change that we can't wait to unveil!
Stay updated on our news and upcoming interior design trends: subscribe to the Cosy International newsletter!