The best luxury walk in closet design: modern, glamorous or fancy?
Choosing to install a walk in closet in our home is not only a practical decision, but also an aesthetic one. A well-designed luxury walk in closet not only efficiently stores and displays your belongings: it obviously meets your practical needs, but it is also one of the most intimate rooms in the house and for this reason it must also reflect the tastes of those who will use it. In short, designing a walk in closet is a matter of space organization, but also of style. And when it comes to interior design, there are various styles to choose from and be inspired by… Let's take a look at three of the most requested and desired styles of luxury walk in closet design.
Luxury walk in closet design #1: the fancy walk in closet
The keyword of fancy walk in closets is: decorations. It's not necessarily about baroque and sumptuous decorations, but about ornaments that add personality to the walk in closet, luxurious touches that make the room aesthetically satisfying to live in everyday life.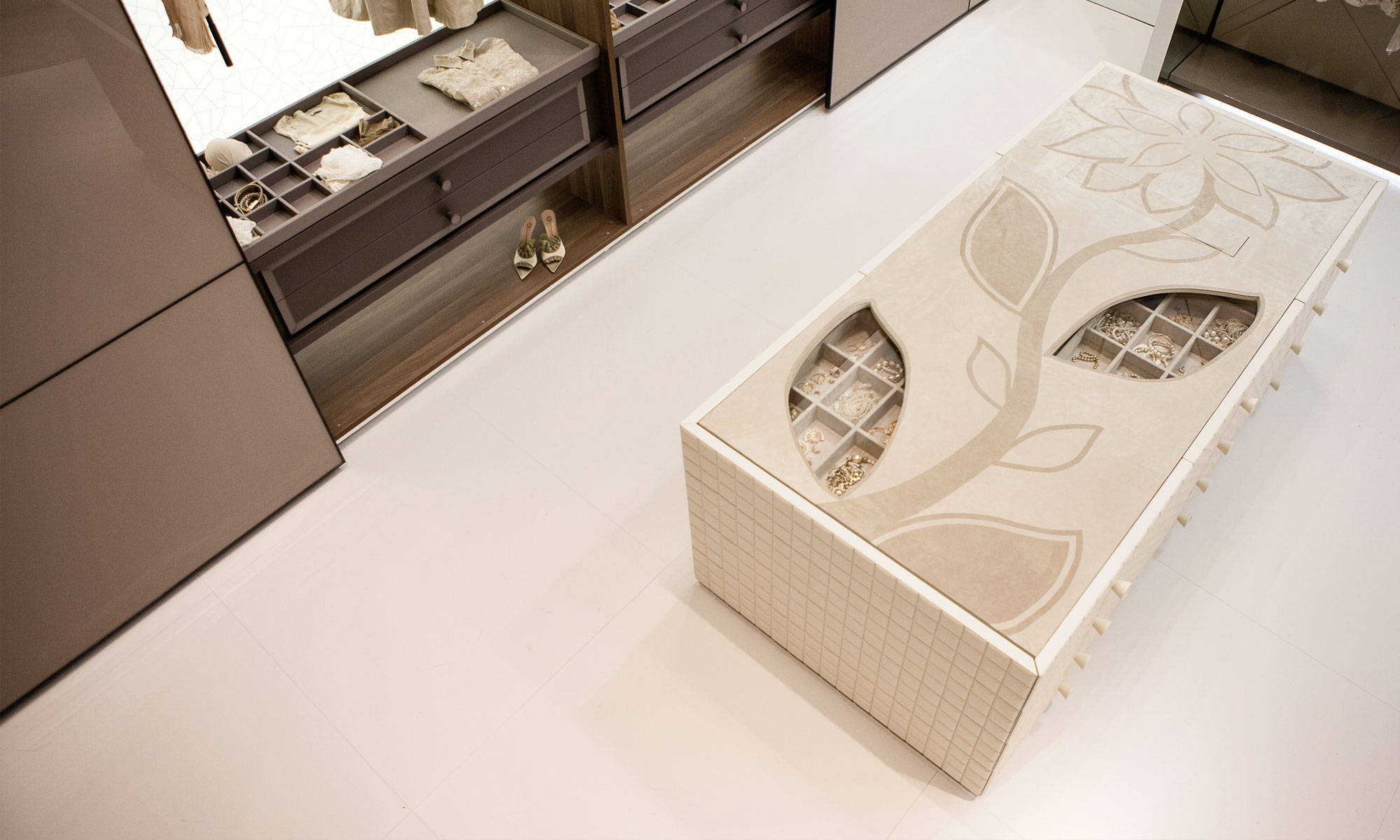 A fancy walk in closet is ideal for those who want to keep their clothes, shoes, accessories and jewelry in a sophisticated space. A vanity seat with a mirror is a must-have, transforming the room into a refined dressing room.
Luxury walk in closet design #2: the modern walk in closet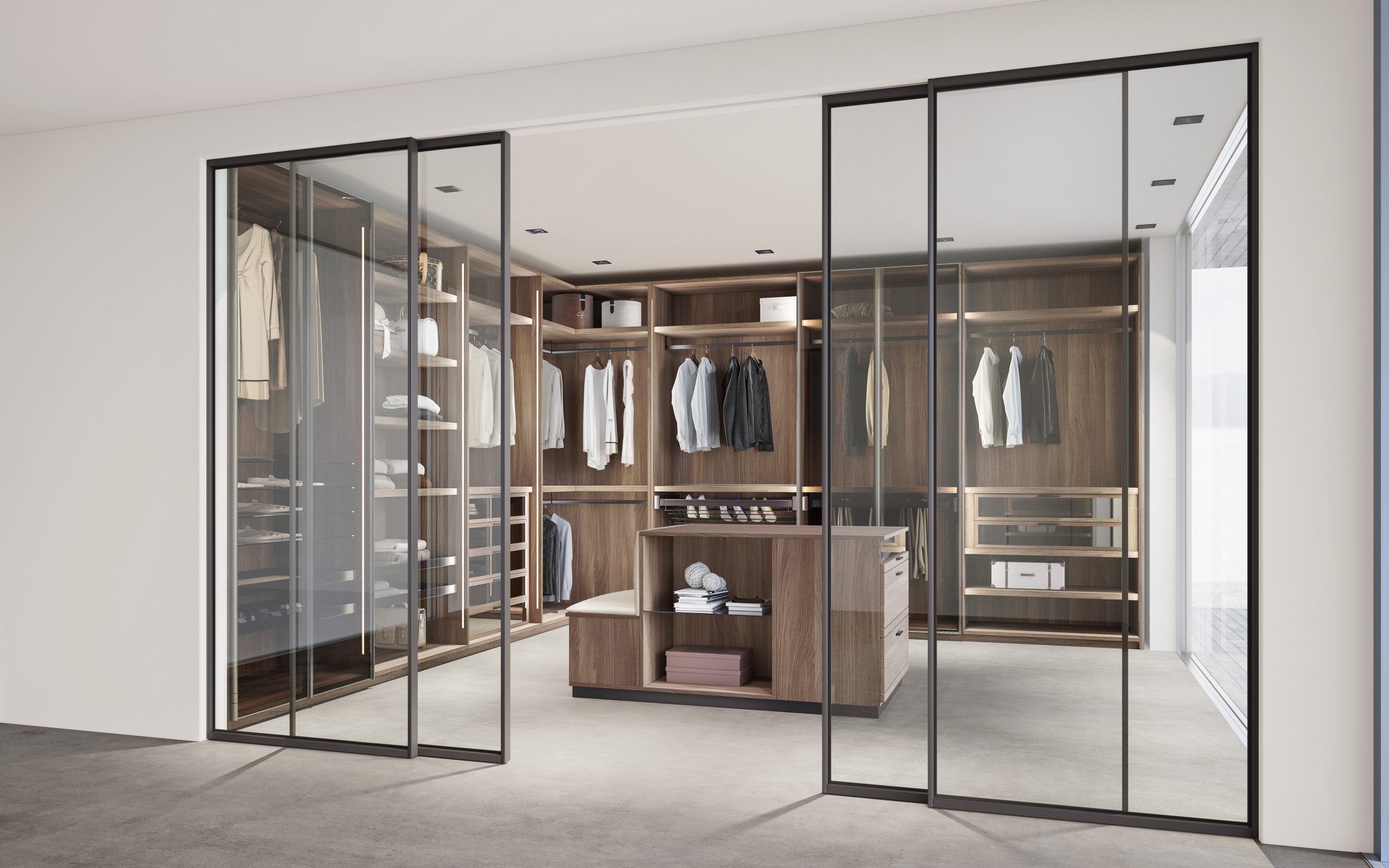 A modern luxury walk in closet is characterized by a palette made up of very few colors (if not even monochromatic), with clean lines that refuse any frills.
Modern walk in closets are closer to a more minimalist design idea, which includes fewer furnishing accessories and more space to move freely around the room.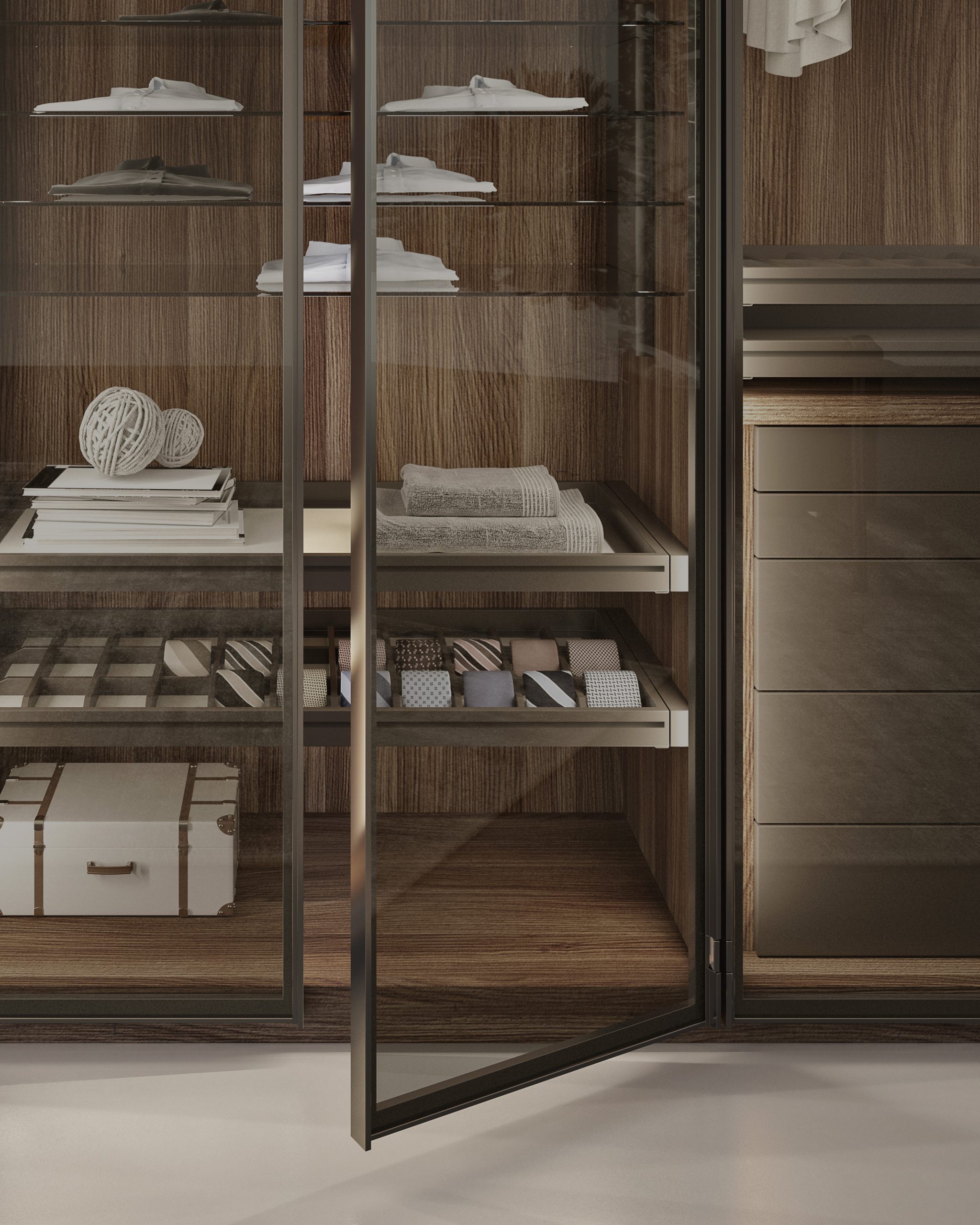 This style of furniture is appreciated by those who have an affinity for natural materials and their interesting textures. Here is an inspiration for your modern luxury walk in closet ideas: consider the joint use of glass and wood, a collaboration of materials that conveys a sober and essential elegance.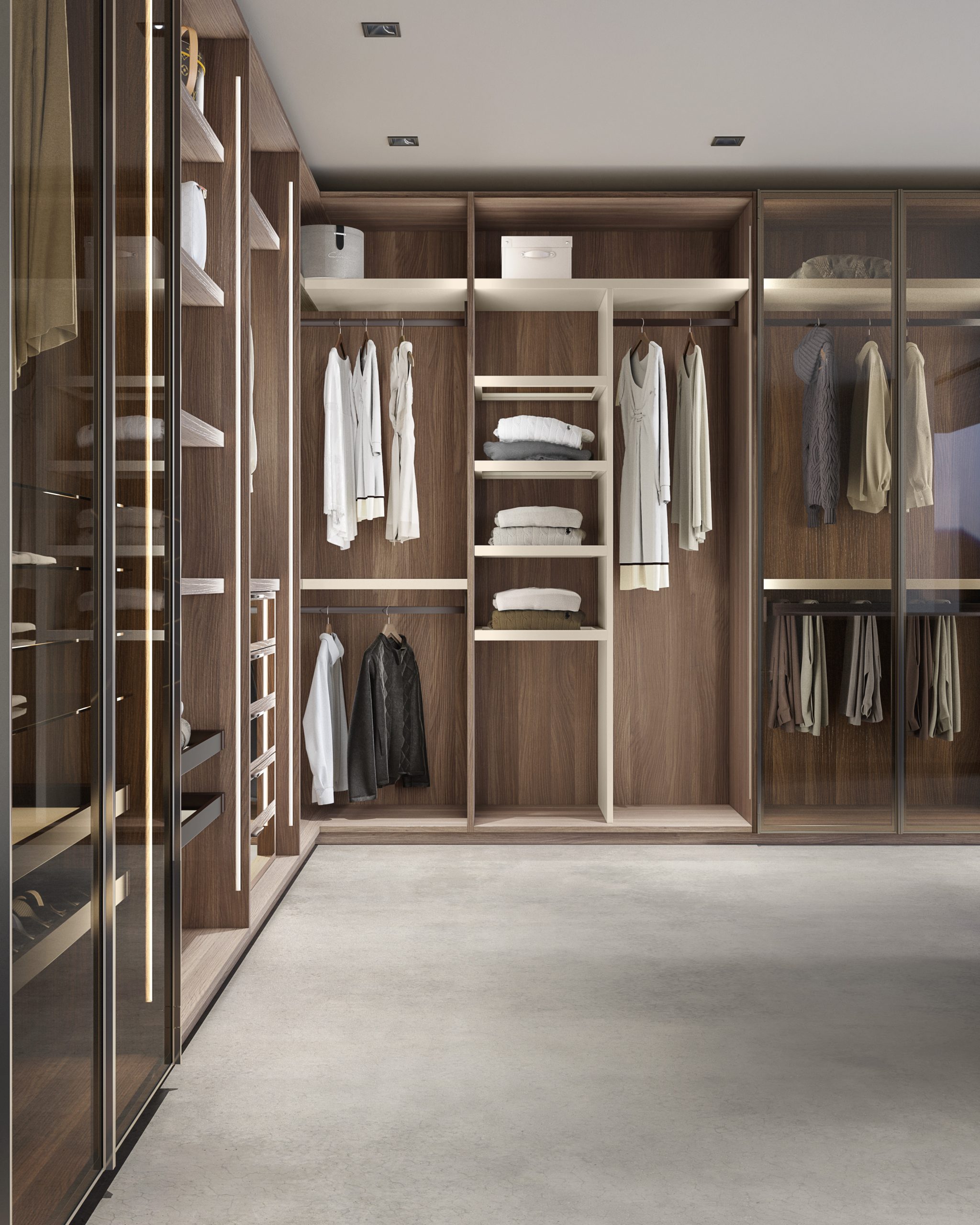 Luxury walk in closet design #3: the luxury glamorous walk in closet
To explain what is meant by 'glam walk in closet', let's start with the adjective: "glamorous", a word that refers to a fascinating style that attracts the eye for its high visual impact. When you enter a luxury glamorous walk in closet, you cannot help but exclaim: "Wow!".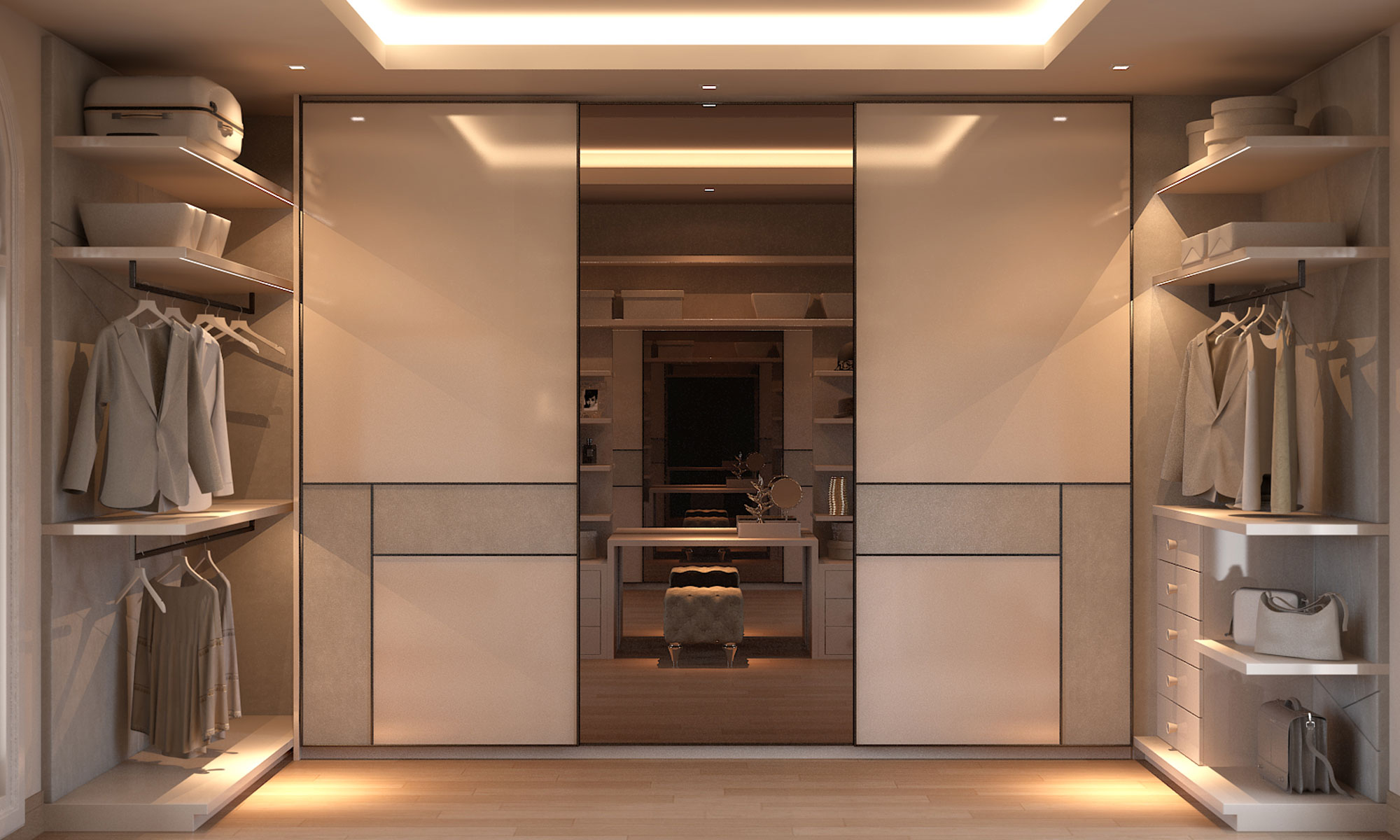 The atmosphere of a glam walk in closet is luxurious and sophisticated, with ornamental details that make the difference. The lighting plays a fundamental role in creating a surprising effect that emphasizes the most intimate moments of the day.
A luxury walk in closet tailored for you
We've discussed three different furnishing styles that can inspire you to figure out what kind of walk in closet you want. However, it is very likely that you aspire not to emulate a particular style but to have a made-to-measure project that satisfies you completely and in every detail, as only customized furniture can do.
Contact us to create together your luxury walk in closet design idea, the one that will satisfy all your needs and also your aesthetic demands!
Related posts