Luxury Hotel Furniture: the best 10 styles
When it comes to luxury hospitality, interior design plays a fundamental role, not only in the rooms but also in the entire hotel structure: in fact, as we already highlighted in this article, luxury hotel furnishings are an increasingly important element that influences customer's choices. The latter, seeing the basic needs of an overnight stay already met, will aspire to something more than a generic "room equipped with all comforts": the customer will want to escape from his everyday life at 360, starting with the atmosphere he will breathe inside a five-star hotel. And what really makes the difference in defining an atmosphere? The style of furniture!
In the world there are furnishings for luxury hotels of all kinds, from the most classic to the most atypical. In this article we have decided to collect some of the most significant, with their own "identity".
10 styles of luxury hotels furniture
1. Traditional: luxury that never goes out of style
Classic but not outdated, elegant without being heavy: this is the traditional style of furniture, characterized by a close relationship with History with a capital "H". One of the main features of this style of furniture are the ornamental elements, at the service of an interior design concept in which every detail must be precious and amaze the beholder.
Strong point: the care of the decorations.
Some of our Bespoke projects and our Vintage collection fully reflect this style.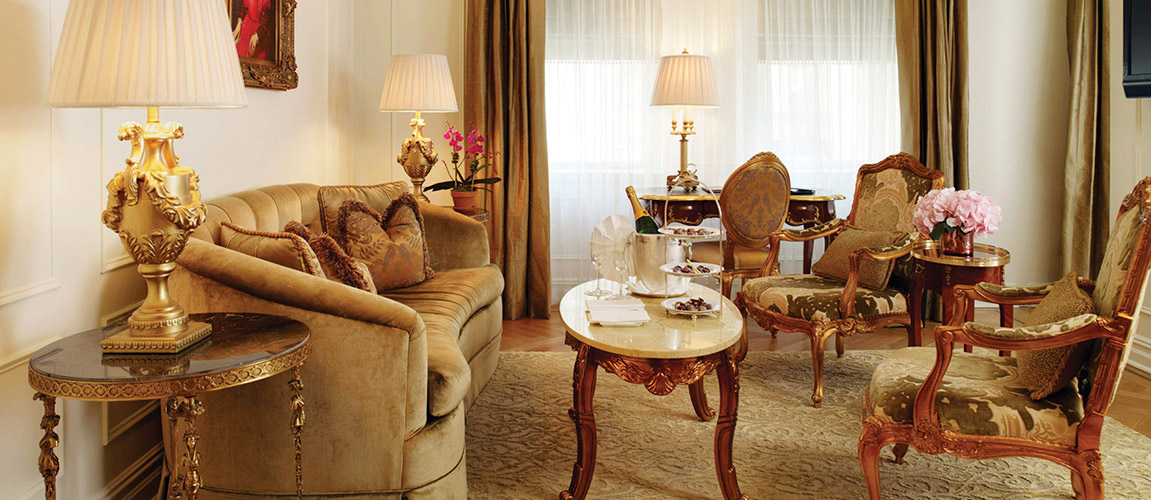 2. Rustic: when luxury furniture meets wood and comfort
Lo stile rustico cattura l'attenzione di chi ama i materiali naturali, primo tra tutti il legno, ma anche il lino e il cuoio. Questo tipo di arredamento offre un'atmosfera capace di scaldare il cuore non appena si entra in una stanza: la sensazione è quella di essere in un ranch a cinque stelle!
Strong point: maximum comfort in a welcoming environment.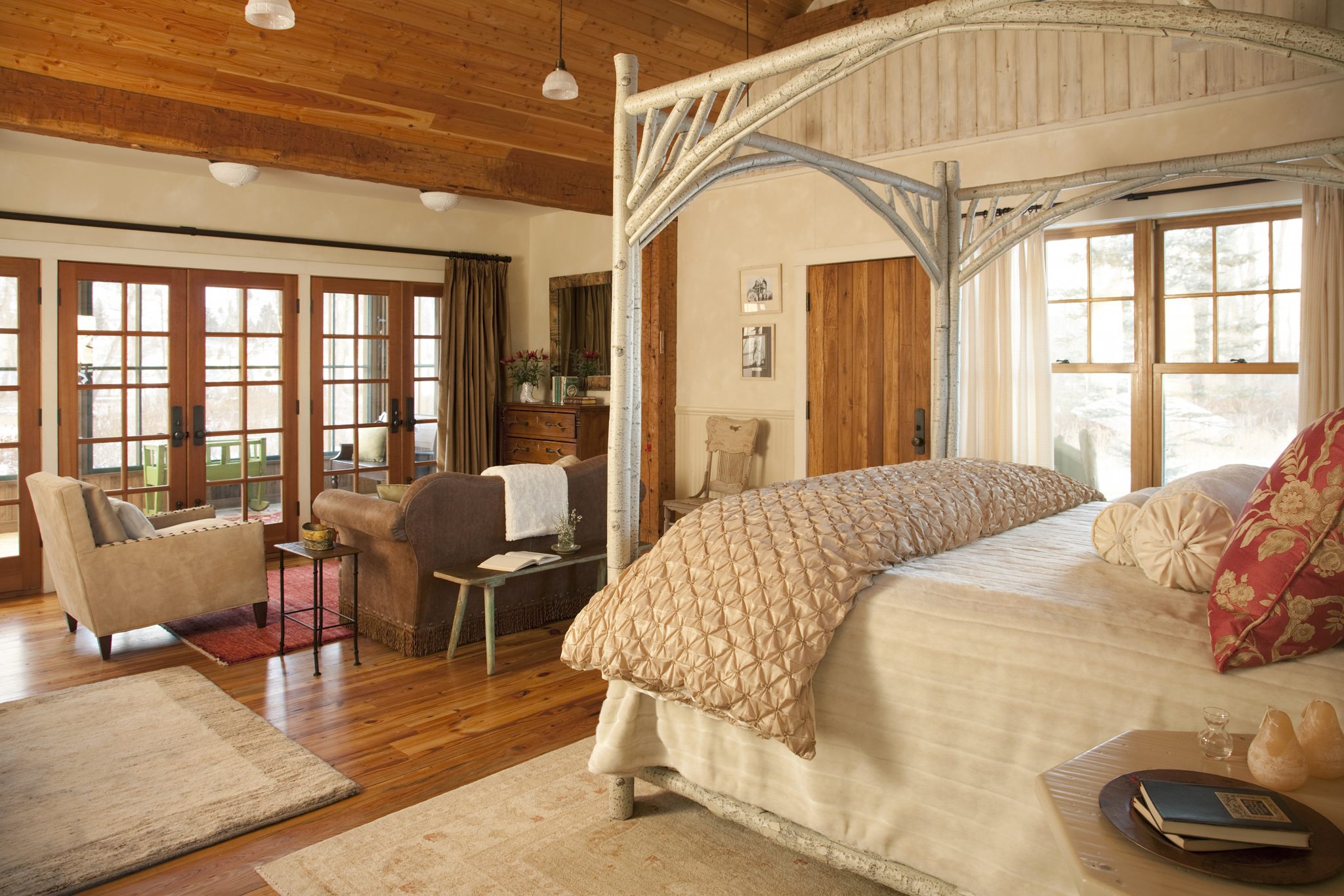 3. Scandinavian: interior design that loves light
Of all the furnishings for luxury hotels, the Scandinavian style is among those that most enhance the light. Refusing unnecessary frills and decorations, the Scandinavian is based on a sustainable lifestyle, thanks to which human beings can live with serenity between wooden furniture and natural fabrics: simplicity made furniture!
Strong point: relaxing and bright spaces.
4. Coastal: luxury furnishings dedicated to the sea
When the seascape marries interior design, the result is the coastal style: i'is mainly inspired by the elements of water and sand, providing for the use of materials such as wicker and linen, combined with light wood furniture. Obviously, the color blue cannot be missing, the protagonist of sea life!
Strong point: hospitable and fresh environments.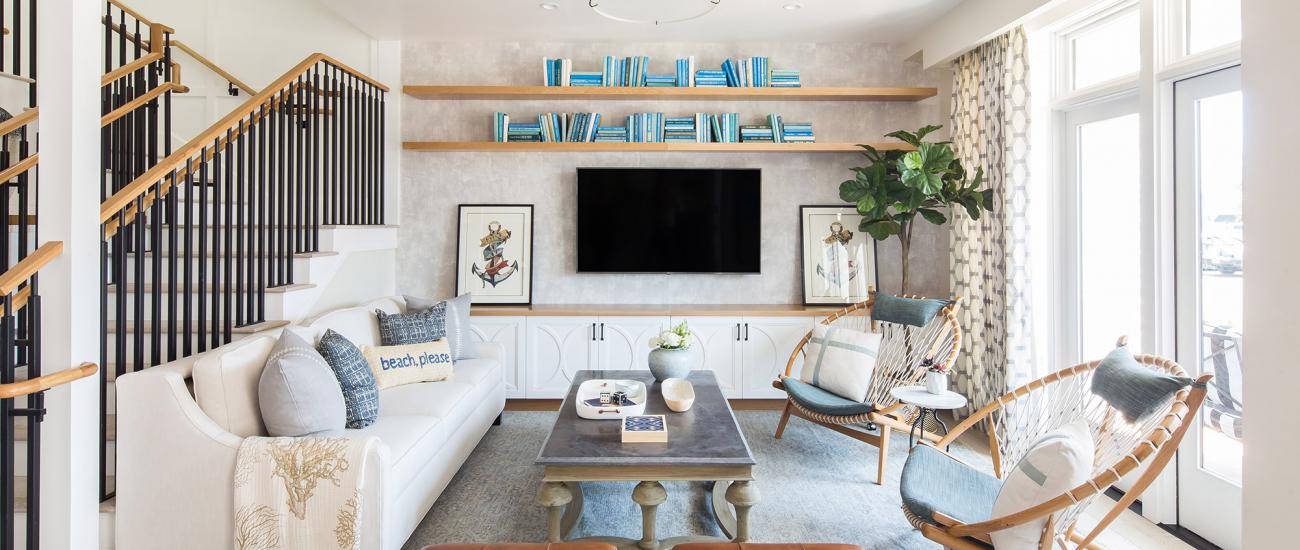 5. Shabby chic: furniture for vintage luxury hotels
Born in England in the early eighties, the shabby chic style involves the use of skilfully refurbished vintage furniture, without however taking away the romantic charm of an object that has lived through its years. The white color dominates, combined with the textures of the wood and a few other shades, preferably pastel.
Strong point: a charm that always knows how to reinvent itself.
When the key word is charm, the Charmant collection by Cosy is the host!
6. Postmodern: power to bright colors!
Postmodern furniture is one of the few that is not afraid to show off bold and bright colors, using light materials and atypical shapes. It was born during the eighties of the last century and allowed to investigate a new idea of interior design, definitely unconventional!
Strong point: a bold style that is never forgotten.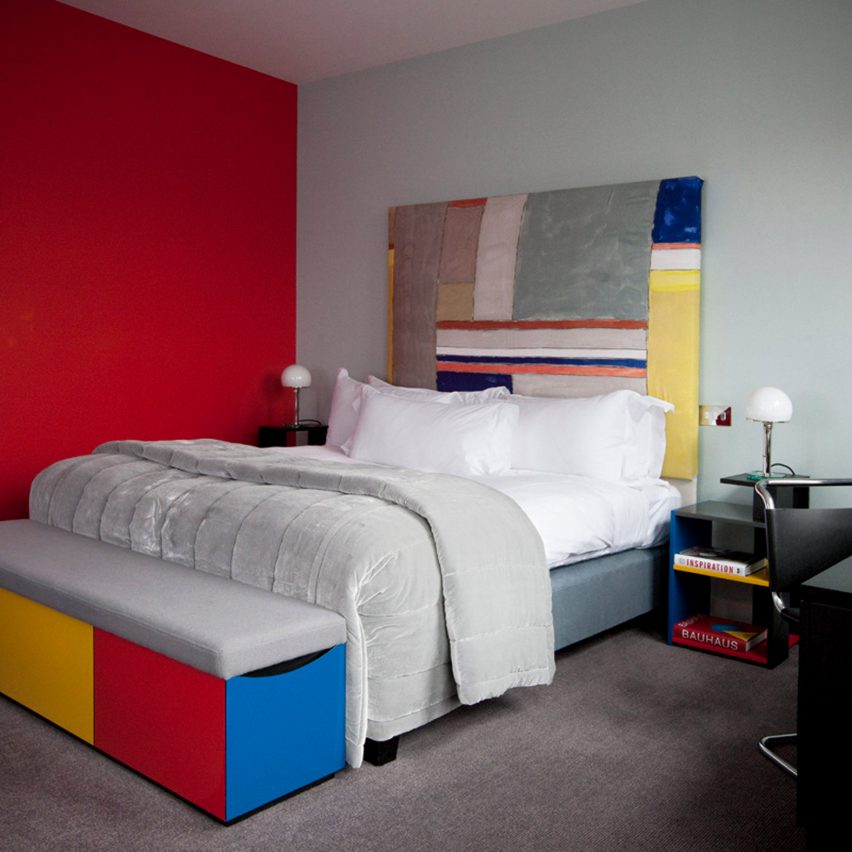 7. Japanese: the charm of Far Eastern furniture
Few rooms can convey tranquility as much as a Japanese-style room, especially if interpreted in a minimalist perspective. Light wood reigns, usually bamboo, combined with a few neutral colors that enhance the ambient light: "simplicity" is the key word of this style.
Strong point: a very clean and refined elegance.
8. Eclectic: the melting pot of furniture for luxury hotels
The eclectic style is the perfect fusion of several suggestions, the result of many different influences that work together to obtain an original and refined result, with an ethnic taste: a great satisfaction for those who love to use many different colors and fabrics!
Strong point: total freedom in the choice of elements.
9. Minimal: the golden rule of "less is more"
In the minimal style it is important not to add anything that is not necessary: away the frills, decorations, ornaments … Everything is banned! Each element must have its own function and cannot exist just because "it is beautiful". This philosophy is also manifested in the minimal use of colors and materials.
Strong point: extreme cleanliness.
Our Butterfly collection is the emblem of essentiality!
10. Contemporary: the most modern of luxury hotel furnishings
Use of metal, glass and neutral colors: these are the foundations of the contemporary style, characterized by an "airy" and sophisticated atmosphere. Light, both natural and artificial, plays a fundamental role, as shown by the large windows and the attention to lighting sources. It is also important that there is space to move freely.
Strong point: elegance combined with simplicity.
If you love this style of furniture, take a look at the Skyline collection.
The heart of luxury hotel furniture
Whatever style line decides to undertake, a luxury hotel that aims to make its customers live an experience worthy of being remembered must pay particular attention to the choice of furniture and furnishing accessories, as unique as the type of stay they offer. Exclusivity also passes through the decor, through custom-made furniture that can enhance the most luxurious hotels in the world and offer the best of the best to their customers.
This is why Cosy International collaborates with luxury hotels through its carpentry service, offering unique and ad hoc pieces.
Trust our team of professionals and suppliers!