Walk in closet ideas: be inspired by the vips!
The advantages of a walk-in closet are multiple (we have examined them in this article and, when it is made to measure, the possibilities are truly endless. Starting from your needs and preferences, you can have the wardrobe system you've always dreamed of: the perfect room to dedicate to your clothing and personal effects, to organize as you prefer!
Precisely because there are so many options, it is normal to feel a little confused about what you actually want for your perfect walk-in closet. This is why we want to help you understand what you need, leading you in your choice with a series of walk in closet ideas, taking inspiration from the wardrobes of famous people and design professionals.
Discover the largest walk-in closet in the world!
Let's start with a respectable example, to definitely aim high: the largest walk-in closet in the world!
The lucky owner is Theresa Roemer, an American entrepreneur, youtuber and lifestyle mentor who has a huge apartment on three floors as a wardrobe: an incredible case in which, instead of a walk-in closet, one should speak of a "wardrobe dwelling".
Take a cue from influencers for your walk in closet ideas
Fashion influencers have an extra gear when it comes to furnishing their home with style!
Just think of the Milanese walk-in closet by Chiara Ferragni, the most famous Italian influencer in the world: a modern and well-organized environment, in which every corner has its own specific function, from the make-up corner to the shoe area … Obviously everything is sorted by type and color!
Jamie Chua is no exception; the Singaporean influencer and stylist who needs to keep her designer clothes safe to the point of making use of a smart closet, that is an "intelligent" wardrobe equipped with a biometric fingerprint lock: security is never too much for her three hundred pairs of shoes!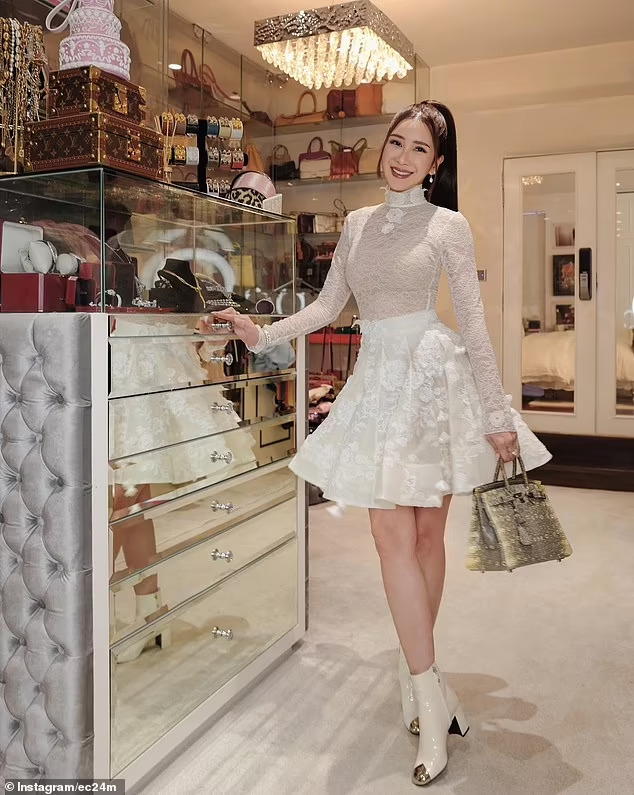 Wardrobes of those who work with fashion
Inside the walk-in wardrobes, shoes always have special attention… and this is more true for the designer Brian Atwood: for himself and her husband he requested a wardrobe that was a natural extension of the rest of their home, not an area to be kept secret. Its walk-in closet satisfies the primary need for organizing personal belongings, but also offers the opportunity to exhibit design objects and works of art in an elegant setting.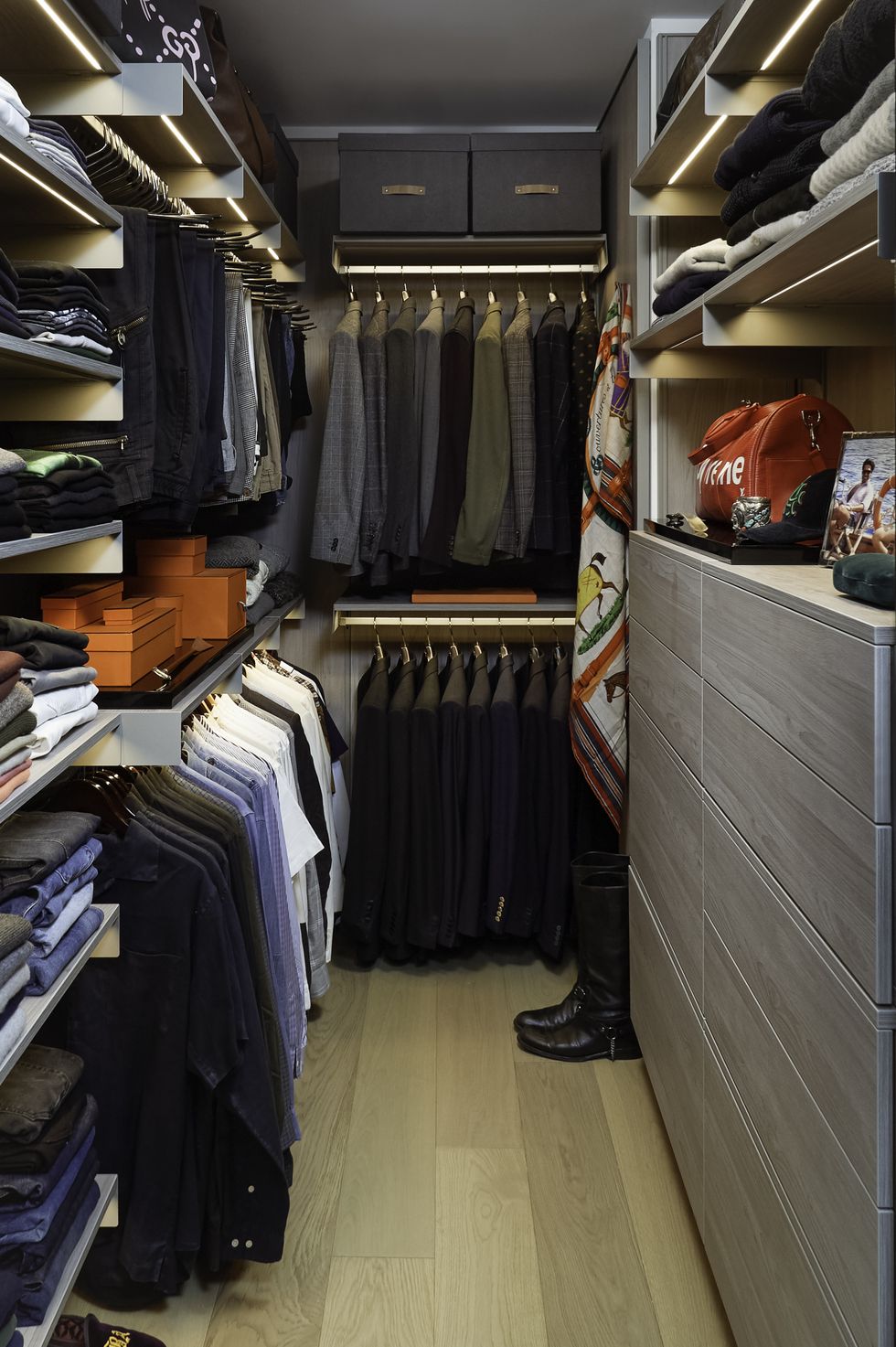 Also for the jewelry designer Loree Rodkin the walk-in closet should not be a room "in itself", but it must blend well with the rest of the house, starting with the colors. In addition, the space is used not so much to store, but to display valuable objects, clothes and accessories, combining everything with lamps and other refined furnishing elements.
Useful walk in closet ideas from VIP wardrobes
Hollywood stars, and show business stars in general, often demand such large walk-in closets that they almost deserve their own address!
This is the case, for example, with the immense wardrobe of Catherine Zeta Jones. The actress dedicated a real speed video tour to her walk-in closet, in which facilities dedicated to the exhibition of shoes and bags abound.
Visualizza questo post su Instagram
Let's move from the total black of Catherine Zeta Jones to the wardrobe of Oprah Winfrey, with a more classic and luminous cut, in which order is the first rule to be respected.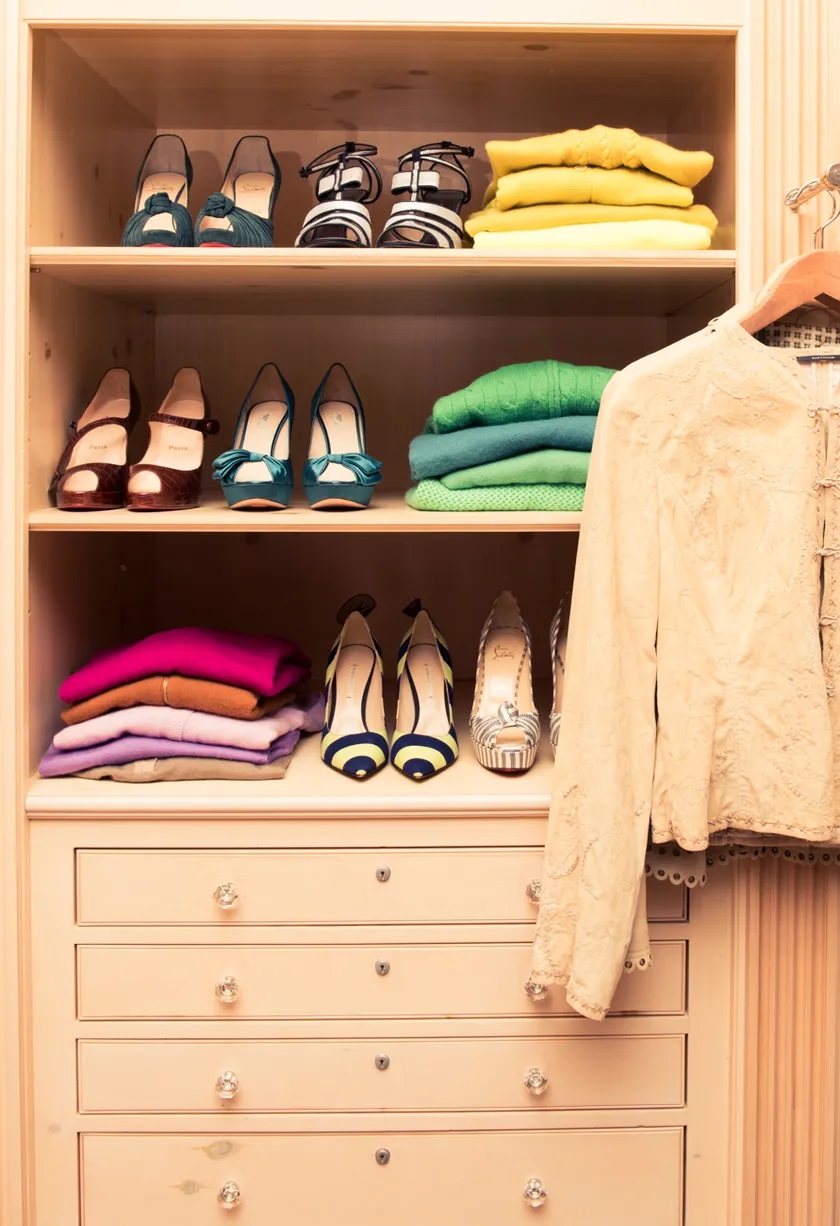 Definitely impressive and over the top is certainly Mariah Carey's walk-in closet, a wardrobe that involves multiple rooms in the house, complete with quilted silk sofas and plenty of space to hold her collection of shoes, bags, lingerie and whatnot.
From walk in closet ideas… to your walk-in closet!
Now that you have been inspired and have found some ideas, the best time has come: taking care of your walk-in closet!
The first step is to contact a team of professionals capable of understanding your needs and desires, in order to start together a path that will allow you to get a custom wardrobe in every aspect.
Don't be afraid of dreaming big: as a phrase generally attributed to Walt Disney says, ""if you can dream it, you can do it!"
Related posts